ShopDonation franchisee offer
DoelShop is expanding internationally under the name ShopDonation and is looking for franchisees in every country where affiliate marketing is common.

Are you passionate about creating a positive impact and do you see the value of creating your own automated location-independent cashflow, while doing something good for the world? Then read on, because for a limited time we have a position open in each country to become the franchisee of ShopDonation in your country.
What is ShopDonation?

ShopDonation is an affiliate marketing platform that is partnered with all popular webshops (like eBay, Booking.com, Aliexpress etc.). Every time a purchase is done through ShopDonation's system, it receives a commission, and the majority of this commission is automatically given to a social project of the buyer's choice. The consumer doesn't pay anything extra – so they basically donate money 'for free'. Like that we redistribute profits to the good in society. The franchisee's income comes out of the remaining percentage for running the platform in their respective country.

Just in the Netherlands this concept already raised over €100.000, mainly because the charities that apply can earn free money – so they are the ones that are doing the promotion for their own ShopDonation-page and thus for the platform itself.

In the past few years, a lot of time and energy has been spent on the system, which has been undergoing a lot of upgrades and refinements through feedback and research - and is now ready to become the first platform to offer this concept worldwide, by having branches in every country where online shopping exists!

This global expansion will make it the first international operating platform with a local presence in each country, offering something unique that doesn't exist yet: multiple free sources of income for every cause, charity, civilian's initiative and/or social project worldwide.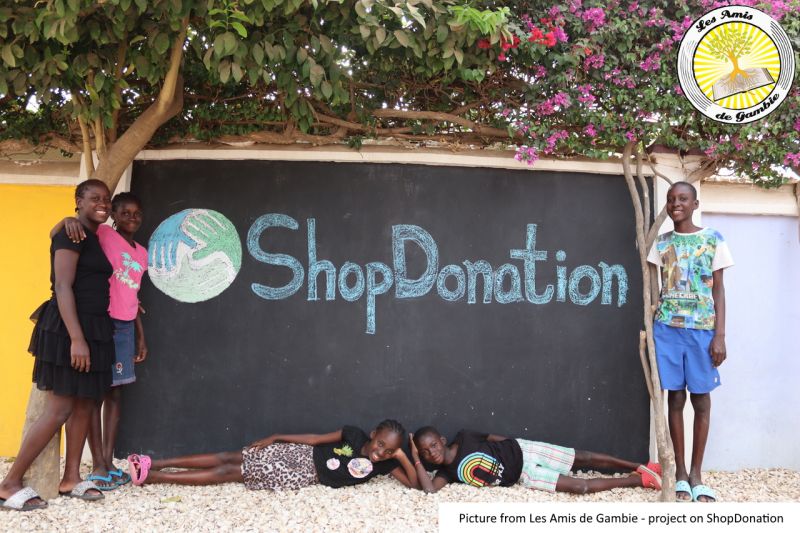 Some countries are already taken:

Netherlands: Doelshop.nl
UK: Shopdonation.co.uk (just went live)
USA: Shopdonation.com (spot recently opened, need minimum two people)
South Africa: Shopdonation.co.za, (just went live)
Switzerland: Shopdonation.ch (just went live)

The candidate that we're looking for

- Have you done a marketing or (international) business study, or do you have experience as an online entrepreneur?
- Do you have at least two years experience with internet and/or social media marketing?
- Are you comfortable working independently, but can you easily communicate with a team as well?
- Do you speak English fluently, next to the language of your country (if that's not English)?
- Do you have at least 50% of the week available to build a business?
- Would you like to be an entrepreneur?
- Do you like to take initiative?
- Does it excite you to have a positive influence worldwide?
- Do you understand the value of building cashflow and what you can do with it?
- Are you punctual? (Do you show up for meetings and like to communicate clearly and directly)
- Do you feel at ease networking, handling online public relations to build long-term relationships and occasionally giving presentations?

Does this profile describe you? Then please download the PDF below to see our offer in detail. Email to erwin@doelshop.nl if you want to apply for the position.
PDF - Franchisee offer
* This PDF paints a picture in great detail so you know exactly what you can expect. You don't need to remember this all from the start, all will become naturally clear along the way and our team is there to guide and assist you in the process.